Colon cancer & Colon polyp

Cancer of the large intestine
Colon cancer is a cancer of the large intestine and is one of the most common cancers in Singapore as well as around the world. It usually starts as a small lump on the internal lining of the large intestine (also known as the colon). This small lump is known as a colon polyp initially and is non-cancerous (benign) at this stage. Patients usually do not have symptoms from their polyps. Some colon polyps are generally harmless but there are certain types of colon polyps (for eg. tubular adenoma, villous adenoma, and serrated adenoma) that can grow larger and develop into colon cancer over time. 
Colon cancer may be prevented through regular screening with a colonoscopy or stool test (fecal occult blood test). This is because screening tests can detect colon polyps even when patients do not have any symptoms such as passing out visible blood or stomach pain. Removal of colon polyp via colonoscopy may then prevent the progression of the polyp into colon cancer.
It is important to get an early diagnosis and treatment. If you are unsure about your colon health, make an appointment to see Dr. Tan today.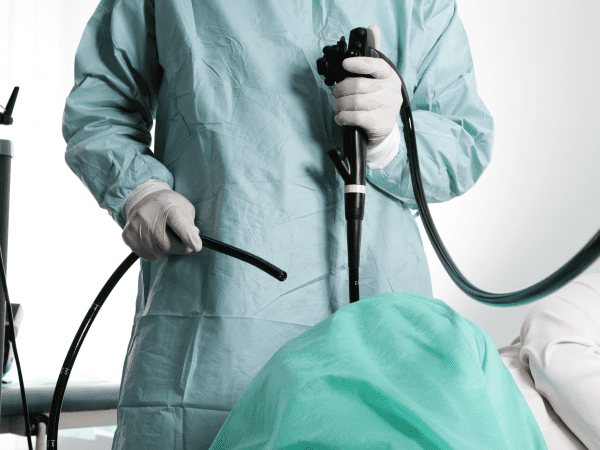 Most guidelines recommend people be screened for colon polyp and colon cancer with either a colonoscopy or stool test from the age of 50 years old. For people with increased risk, such as those with a family history of colon cancer, screening may be started at the age of 40 or even earlier depending on the age of the family member at the diagnosis of colon cancer. 
​As every patient is unique with different risk profiles and preferences, the timing and choice of screening test has to be carefully individualised and this is best done after a detailed discussion with the doctor performing the test. 
Our clinic is located at Mount Elizabeth Hospital (Orchard) within the famed Orchard Road shopping belt. For over 40 years, Mount Elizabeth Hospital (Orchard) has been the leading medical hub in Asia Pacific providing cutting edge medical services to patients in Singapore as well as those from all around the region. 


Helmed by Dr Tan Poh Seng with wealth of gastroenterology experience and expertise

Endoscopic procedures such as Gastroscopy and Colonoscopy are personally performed by Dr Tan who has carried out thousands of these endoscopies

Personalised and Tailored Treatment Plan
Conveniently located at Mount Elizabeth Orchard Hospital